We saw that Newark Liberty International airport has some serious problems keeping its electronic signs straight… here, and here. Well, here's a third and (for now) last installment.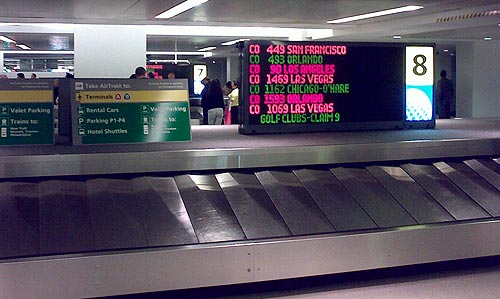 This is the baggage claim area at the Continental domestic terminal where I landed coming in from San Francisco.
See the nice colorful sign identifying this baggage carousel, number 8,  as the one where luggage from flight CO449 is about to appear.
See the nice empty belt on carousel 8.
See the nice people thronging carousel 7 further back.
They're retrieving their luggage, newly arrived  from flight CO 449 from San Francisco.
How nice…