Evolution has crafted some amazing design solutions to the problems of life, and I never have enough of their elegance.
Take the crocodile's heart.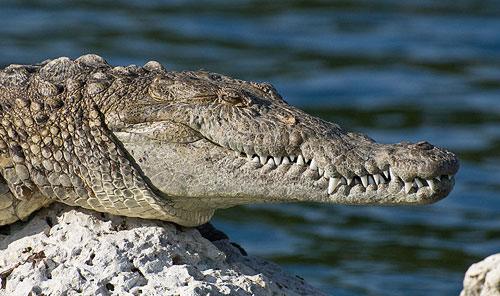 Crocodiles have a special bypass short circuiting blood flow to their lungs. Specifically, although they have the same four chambered heart configuration as us mammals, which pumps the blood first to the lungs to get oxygenated and then to the body to use that Oxygen, they have a special hole – the Foramen of Panizza – that connects the blood vessels leaving the heart's two ventricles so that blood can flow from one circuit to the other without visiting the lungs. What's more – and this is the cool part – in some species, a special valve enables the short circuit only during prolonged diving, when the lungs are useless anyway.
Is that cool, or what?!