When I was QA manager in an Intel fabrication plant I had this Honda Acura ad copy stuck to my cubicle partition:
To fully appreciate the precision that goes into our 24-valve, 2.7 liter, 161-horsepower engine, touch the ashtray.
And indeed, a quality product – be it a car or a flashlight – reflects its quality in attention to every detail. Every now and then I run into such a small detail where the designers went the extra mile to make a better product, and it makes my day.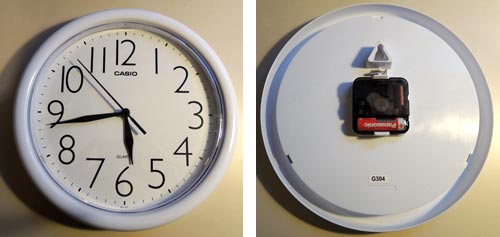 Take this clock I recently bought. It's a standard wall clock, with the usual battery operated quartz movement, meant to be hung on a wall by use of a screw.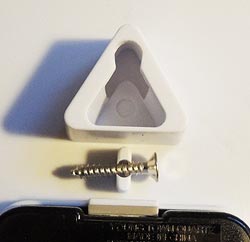 But when I turned it over I found the screw, affixed to a specially molded clip on the back of the clock. Of course it costs the same to make the unit with or without the clip, and the nylon bag they saved costs nothing anyway; but only one maker in a hundred would bother to pay attention to such a detail.
Made my day!