See this product which I found at a hardware superstore. Looks useful enough for organizing stray cables in the home. But it has another unexpected function.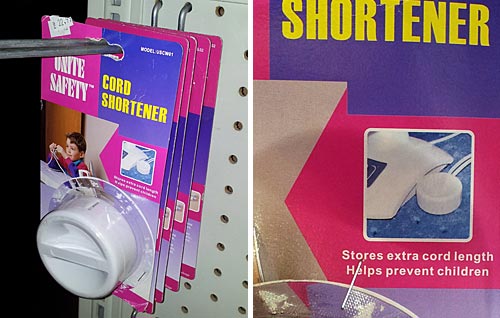 As you see in the close up, this device has an added benefit beyond storing extra cord length, and the packaging clearly states it:
Helps prevent children.
You don't say!  🙂