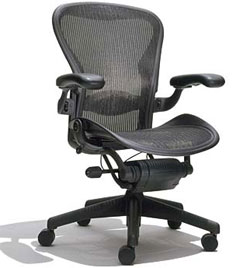 The Herman Miller Aeron chair is a well known design icon with its unconventional appearance, its ventilated mesh fabric and its level of comfort (only rivalled, naturally, by its price tag). And of course, there are countless clones that emulate its mesh and looks at a lower cost. How far this copycat trend has gone I realized when confronted with the Graco Aerologic, a mesh chair with a classy name of its own. I was so impressed that I snapped some photos for your enjoyment: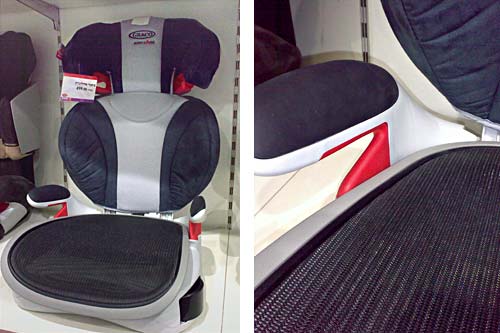 Note how this chair has the same impressive mesh seat popularized by Herman Miller, as well as fancy faux leather padding on the back. This is a great executive chair… for babies, of course. No baby exec would enter his Rolls without one of these! 🙂
And as a last touch for the successful little angel, the Aerologic also comes with a vital accessory – a retractable cup holder. Two of them, in fact!