Edible fruit have been on this planet since the Cretaceous, but they know how to move ahead with the times.
See the photo: this pear, recently arrived from our greengrocer, has a barcode on it!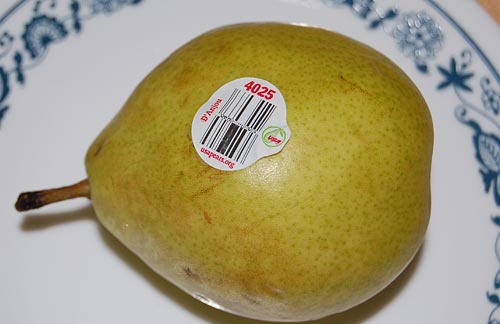 Why does a pear need its own barcode? I could understand putting one on the crate, for easier shipping control and stock management; but nobody scans an individual pear, do they? In fact, people have been eating pears for ages (seven millennia, more or less), and for 99.9% of that time they managed just fine without a barcode, as you can see in this snippet from a botanical illustration from 1771.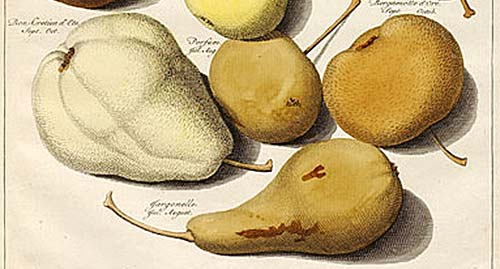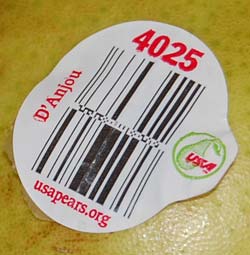 And our modern pear has more than a barcode: it has a logo, and it has a catalog number, and – wonder of wonders – it has a Web site! This is nicely done, chock full of pear lore and fun. I'd joke that at this rate it will soon have its own fruity Facebook account, but of course, it already does. And it's on Twitter, too: @usapears.
These Generation Y pears sure are getting ahead in our hyper-connected world! 🙂