I was sitting in the lobby of the Shaare Zedek hospital in Jerusalem, and I noticed on the chair next to me a small booklet someone had discarded there. An idle look turned to admiration as I examined it and realized what it was.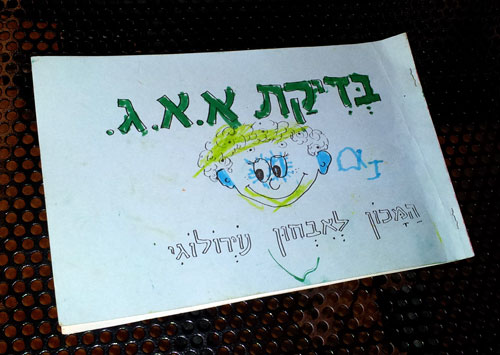 The cover reads "EEG test – the Institute for Neurological Diagnosis", hardly exciting. But the thing is, obviously, a coloring book. Here are two pages from it: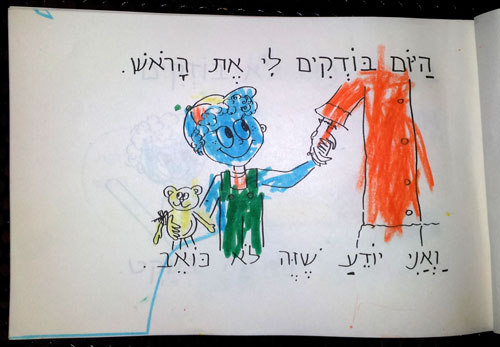 "Today they examine my head. And I know this does not hurt".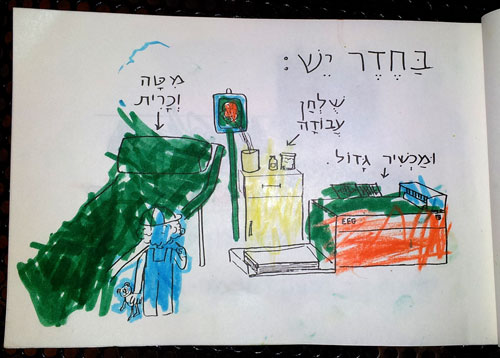 "In the room there are: A bed and pillow / A working table / And a large apparatus".
Get the idea? The booklet explains everything clearly, dispelling the strangeness of the intimidating examination room, and of course mitigates the child's fear; all in a coloring book that takes its mind off the scary goings on ahead.
The last page gives us the names of the good people who developed this wonder and gave it to the hospital. Well done!