This Barometer was made in Florence some 100 years ago, and served my late grandfather, first in Italy, then in Israel; it ended up on my wall, a family heirloom to delight the heart of any engineer.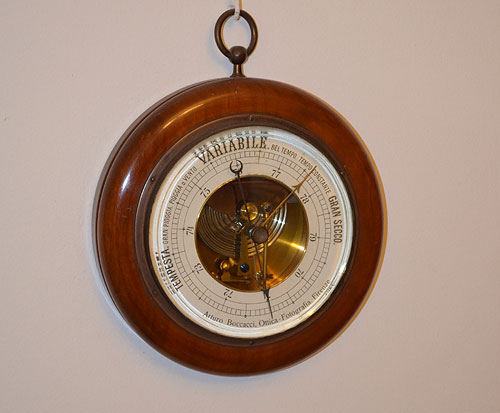 It is a large (23 cm across) Aneroid Barometer, an instrument to measure atmospheric pressure by means of the compression of an evacuated metal capsule (the silvery part with concentric corrugations). Back in the day you would set the golden arrow to cover the black one in the evening, and when leaving home in the morning you'd tap the glass to see which way the black arrow would slightly move from under it – denoting whether the pressure is rising or falling, i.e. whether the weather was getting sunnier or rainier.
What makes this instrument so lovely is the inside mechanism, which is made of springs, hinges, rods and chains that convey the movement to the pointer – and these are made of many beautifully burnished alloys of brass and steel, as you can see below (click either photo to enlarge it).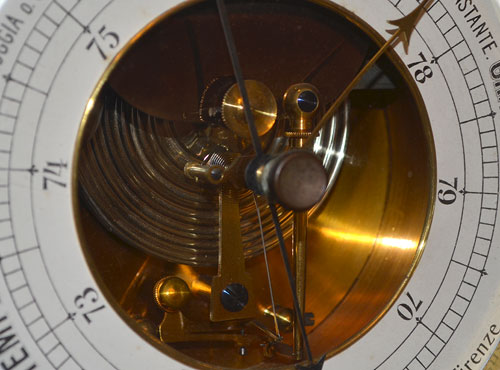 The say some modern smartphones include a barometric sensor… but they can't hold a candle to my grandpa's barometer when it comes to sheer elegance and beauty!