The Baines slide rule is one of the most unusual ones in my collection, because of the metal contraption on its back that moves all its parts in unison. Here it is: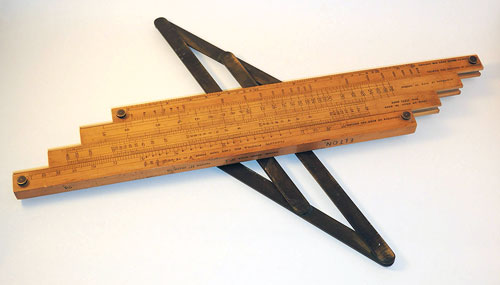 This slide rule was designed by a British civil engineer from the Punjab; it is used to calculate water flows and pressure drops in cast iron water pipes.
You can see the full details, and a sample calculation demonstrating the device's function, in this new article on my history of computing site.