Clearly marking tool and instrument controls is always a good idea, but it becomes vital where safety is at stake. And if there is one control where safety is definitely at stake, it is the safety catch!
Like this one, on a rechargeable jig saw from Taiwan: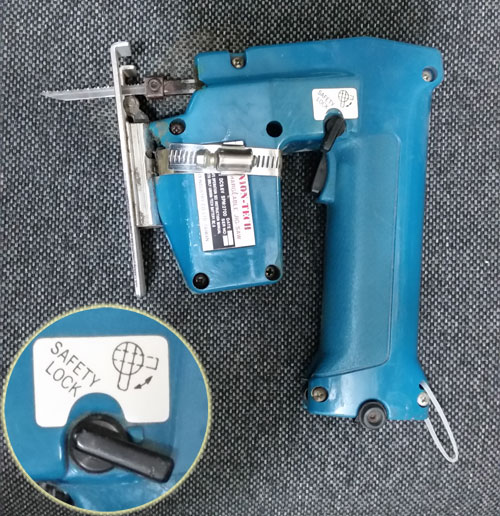 See the switch clearly marked "Safety Lock"? Very informative… but there is not a hint as to which position is the locked one. There is a picture that may try to indicate this, but it is quite ambiguous.
So – this is really a weird implementation of Russian Roulette. But hey, at least it's rechargeable…