Was on a United flight enjoying my coffee (such as it was), when I noticed the text on the paper cup.
Nice cup: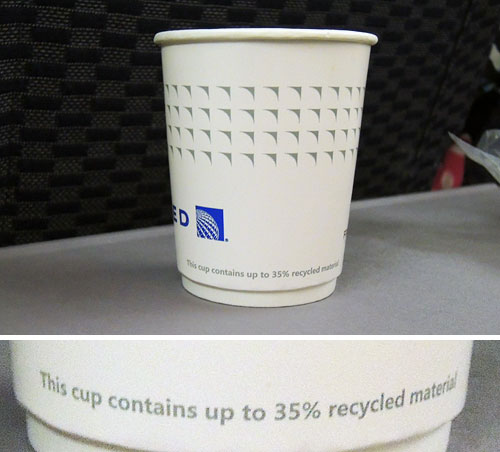 Makes them feel very ecological, no doubt… someone in Marketing must've though it a good point to brag about.
Except that it's completely meaningless, of course. This statement remains true even if the cup contains zero recycled material.
Sigh…