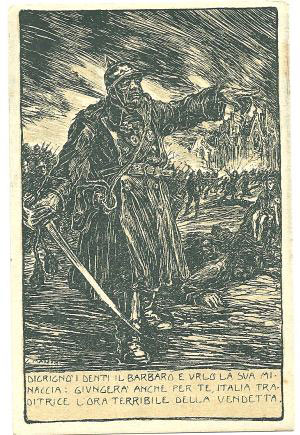 New on my Possibly Interesting site: Heroes and Barbarians, Propaganda postcards from the Great War.
Showcasing a collection of postcards issued to Italian soldiers in the first world war, in order to urge them to fight in that tragically senseless conflict.
An illuminating, if disturbing, lesson in how to craft hate propaganda.