Beauty can sometimes appear in the most unusual places.
I snapped this photo on a sidewalk near my home: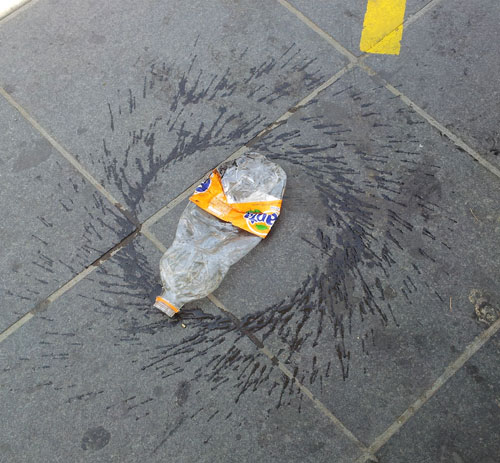 As I was watching, a passerby kicked the bottle, and it started spinning, giving me a good idea of what we're seeing: someone had discarded and squashed the bottle, and someone else set it spinning and splashing its remaining content.
Whatever the details, it's a lovely pattern!