One can hardly imagine a more fun child's plaything than a toy balloon. These have been around in various forms since the middle ages at least, and are as pleasing to today's children as ever. And they generally look like the balloon in the illustration below, from the classic children's book, beloved by generations of Israeli children, "Tale of five balloons".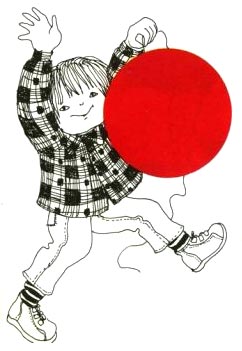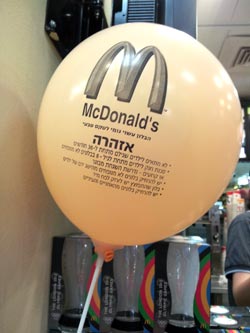 But not at McDonalds. I visited one of their ubiquitous locations last week and saw at the counter the balloon you see at the right above. The poor thing was peppered with… legalese.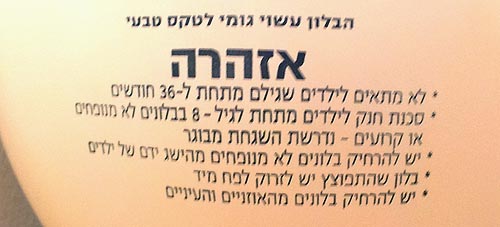 For those of you whose Hebrew is rusty, here's what it says:
The balloon is made of natural Latex.

WARNING

Not suitable for children under 36 months of age.
Suffocation risk for children under 8 from uninflated or torn balloons – adult supervision required.
Keep uninflated balloons out of the reach of children.
An exploded balloon must be immediately thrown into a trashcan.
Keep balloons away from the eyes and ears.
Sigh…