This is the Ashtanur pencil case. Once you see it, you can't help wanting one: it is simply too cool!
So I got one, and here it is.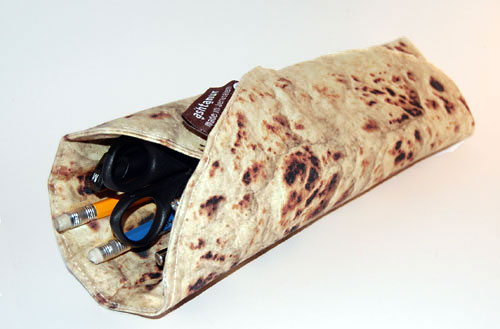 These are made by two designers, my friend Ido Mohar and Baruch Mogilevsky, in mimicry of the local flat pita bread – called Ashtanur in Jerusalem, but Laffa in Tel Aviv (Ahh… what do those Tel Avivians know?!…)  They're made of printed fabric, but the similarity to a folded flat pita with fallafel inside is uncanny. You can get one at Etsy.