I've discussed before the silliness that results when overcautious lawyers and thoughtless designers cooperate to create silly "serving suggestions"… and here is a lovely new example.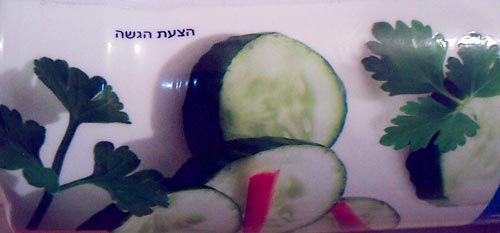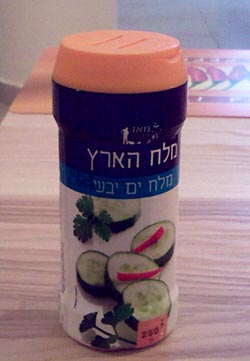 In itself this salad may be a good serving suggestion for a package of cucumbers (or of parsley, perhaps)… but this is not what this image is displayed on. Instead, it is shown on the package in the photo at right.
Yes, this is a package of plain table salt!
I can't wait for a producer of mineral water to think up a "serving suggestion" for plain water. Until then, this one will remain a winner on my list of pointless package legalese.