I was in a shopping center and I saw these two signs on different floors, pointing out the emergency stairs' entrance.
Now, the sign on the left is well drawn and clear – the guy is purposefully descending the stairs. But the sign on the right has something very wrong…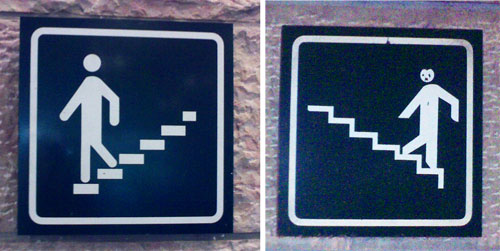 It's a bit hard to say exactly what it is with this poor chap on the sign… does he have a broken arm? A bad knee? Is he climbing the stairs or descending them? Perhaps the best description is that he's drunk and wobbling about on the stairs.
Oh well…