I was in an appliance store and noticed a stack of boxes containing Kenwood mixers. All other appliances were in ugly white or brown cardboard boxes with some text printed on them; but these mixers were housed in sleek boxes like this: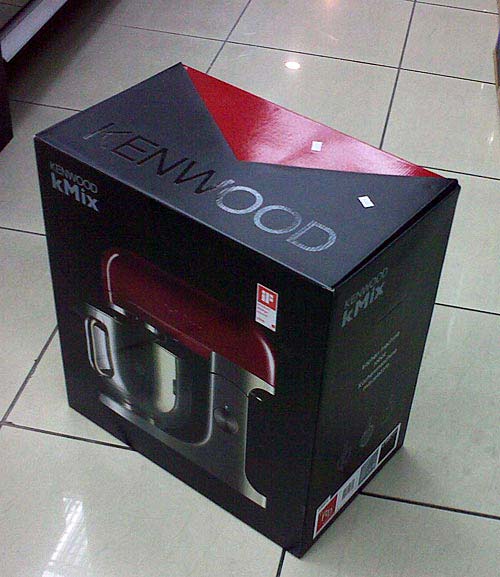 This immediately rang a bell: I've seen this sort of super-trendy, designer-look packaging before. Of course I have: Apple Computer has been selling their cool products in them for some time! Looks like Apple's influence on product design, which I've remarked on before, is extending to the packaging world too; and if you have any doubt, look at the name of the mixer near the top of the box. Used to be that mixers were called names like Kitchen Chef or Model M-2398A; but this one is called a kMix, no less! Small wonder that the box has the hallmarks of the packaging of an iPod, or an iPhone, as seen below!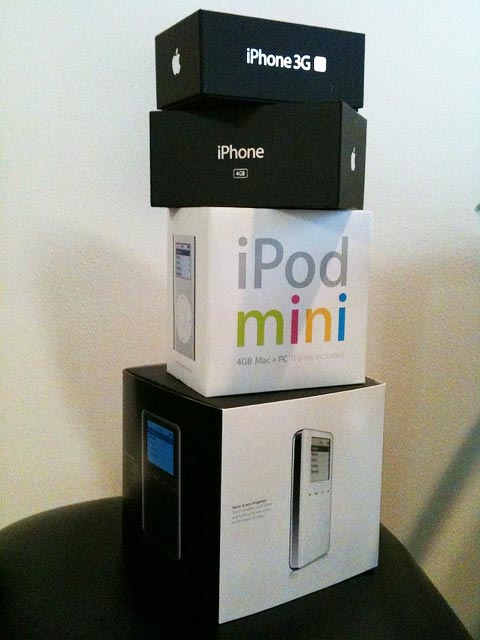 Photo courtesy astroot, shared on flickr under CC license.