A couple of weeks ago we saw a poorly designed twin mains socket. Whoever designed that one wasn't very bright, but he was a genius compared to the person who mounted the socket strip we see here: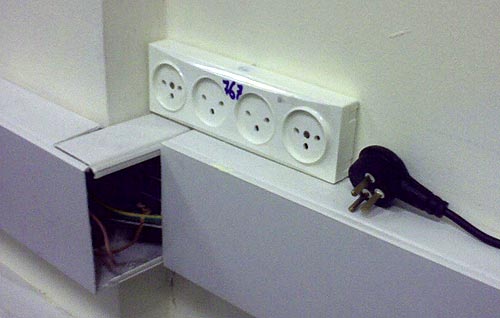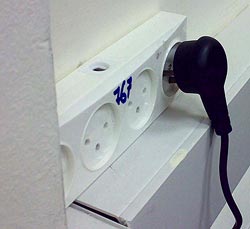 I found this setup in an office building. Ignore the shoddy execution of the cable conduit below, but ask yourself, what was this electrician thinking, when he mounted the power strip in this specific position above the conduit?!
If the issue isn't obvious to you, The photo at right shows where the problem is. This one goes beyond poor design, beyond incompetence, to open entire new vistas of poor craftsmanship.