Remember those gloves with utterly superfluous instructions? Here is a new contender for "most unnecessary instructions".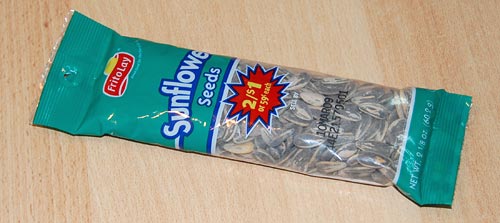 This package of sunflower seeds, from the USA, bears the directive:
Eating instructions: crack open shells, discard shells, enjoy the seeds!
Nice try, Frito-Lay, but – Uh-oh! – you might still get sued by someone: you forgot to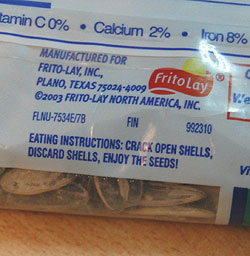 tell them to chew before swallowing the seeds!
Actually, this one is so silly that I really can't make up my mind whether they did it because of the usual rampant CYA, or whether someone at Frito has a sense of humor and is taking a jab at the trend of assuming we consumers are idiots. Any opinion?