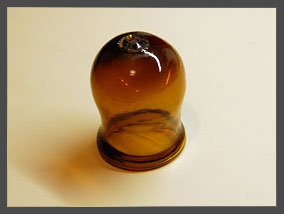 Do you recognize the glass object in this photo? If not, you may want to check "Prey to Oblivion", the March article on my Possibly Interesting web site, which has a bunch of everyday objects that were quite familiar a century ago but are now all but forgotten.
To avoid confusion:
This here Commonsense Design is my blog, updated with new brief posts a few times a week.
Possibly Interesting is my personal web site, where I post hopefully interesting but longer articles once a month.
I figure I should cross-post a link to the blog when an article of interest comes up on the other site.